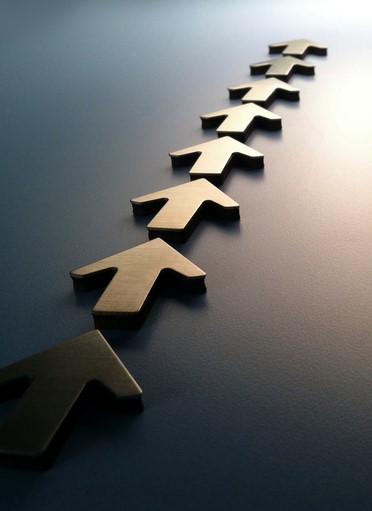 Gattorna Alignment is a boutique advisory Firm working with selected clients to help them develop a customer-focused business strategy, including innovative supply chain strategies. Our methods are built on the extensive experience of Dr John Gattorna and his colleagues, and our proven frameworks – in particular the ground breaking Dynamic Alignment™ framework, which is proprietary to Gattorna Alignment.
Our clients are either looking for the next platform for growth or margin improvement, or are facing changes in their operating environment, such as losing relevance in fast changing markets. Very often complexity confounds their situation, and makes the path forward difficult to see.
Gattorna Alignment's approach is to provide guidance and tools to cut through complexity – to help our clients see and focus on what really matters. In our view what matters most is the customer. So, our methods are all about market-driven strategies, and our tools are frameworks and decision support methods to help our clients design, re-design or re-balance their strategy and their internal capability to deliver that strategy.
Our consulting model is based on leadership, knowledge transfer and capability-building. We design and lead the project, but prefer to work with teams that can carry the ideas forward beyond our engagement. This 'light-touch' approach involves and empowers the relevant managers from day 1 – overcoming much of the inherent resistance to change that stymies transformation delivered as a finished product. As consultants, we are more like architects – and we know that our clients are the best builders.
Our philosophy at Gattorna Alignment is to push the boundaries of supply chain thought leadership. As such, we are not just interested in run-of-the-mill problems that any consultant has the skills to solve. Our focus is on devising methodologies to solve previously intractable problems. The other part of this equation is that you can't do this unless we have very special relationships with certain companies and their leadership. The intersection of these two vectors is where we work, and it is most exhilarating.
And as we learn from these unique situations, we publish regularly, and present at conferences around the world to disseminate our ideas. We want people to share our experiences, especially business executives, because they are the ones who can immediately put new ideas to work, and benefit accordingly. The other way we share our thinking is through various teaching appointments at selected universities.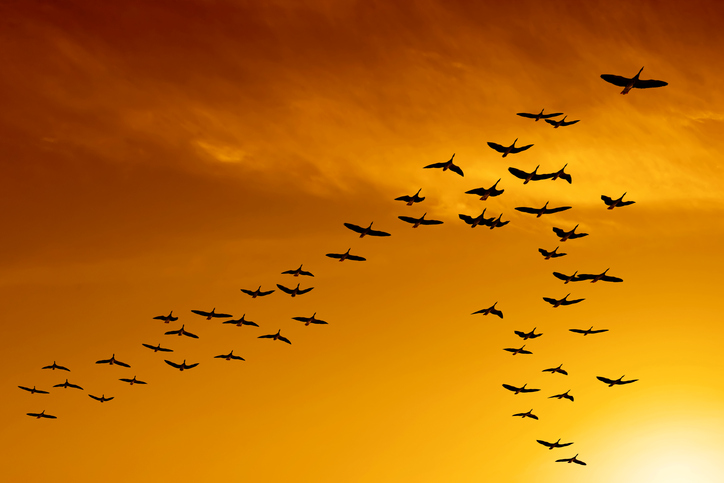 APPROACH
The best place to find the truth is to listen to your customers. They'll tell you what's good about your business and what's wrong. And if you keep listening, they'll give you a strategy.
– Sir Terry Leahy, former CEO of global retailer Tesco. Supply Chain 50 Spring Summit, NY, 04/12
TEAM
GATTORNA ALIGNMENT LEADERSHIP
The Gattorna Alignment (GA) team is led jointly by Dr John Gattorna and Deborah Ellis, his long-time associate. John and Deborah share the same consulting/advisory philosophy, which has led to their joint success over many years. They focus on providing leadership, frameworks and decision support capability to assist clients to reduce complexity and hence open up and capture opportunities in their market, and in the operations supporting that market. The format for engagement is usually a 'light touch': GA supports and guides client teams, rather than bringing large numbers of consultants to bear with pre-packaged solutions.
DR JOHN GATTORNA  - PARTNER
John Gattorna has spent a lifetime working in and around enterprise supply chains, in many different capacities – line executive, researcher, consultant/adviser, teacher, mentor and author. He is passionate about the subject – some might say obsessive.
In the late 1980s, John became disenchanted with the lack of conceptual depth in the 'logistics' field; and as it turned out this did not improve much as logistics thinking morphed into 'supply chains' in the 1990s. So he started to search for a new model/framework that would better inform the design and operation of enterprise supply chains, seeking to satisfy customers and consumers, at the appropriate cost-to-serve. And he found it in 'dynamic alignment'.
For the last three decades John has been working with major blue chip corporations around the world to take his new model from the conceptual stage to a finer level of granularity; companies such as Dell; Ralph Lauren; Unilever; Teys Australia; and Schneider Electric. It has been a complex task , involving learning about, and combining, several disparate disciplines – consumer/customer behaviour; internal cultural capability of the enterprise; leadership styles; and of course the operational aspects of corporate logistics networks and supply chains. The unique quality about John's perspective is that he presents a multi-disciplinary whole-of-business approach to the design and management of enterprise supply chains, and this requires an eclectic mindset.
John has written several books along the way as his thinking has evolved, but his four (4) most recent titles have been seminal: Living Supply Chains (FT Prentice Hall, Harlow, 2006); Dynamic Supply Chain Alignment (Gower Publishing, Farnham, 2009); and Dynamic Supply Chains; 2nd edn. (FT Prentice Hall, Harlow, 2010); and Dynamic Supply Chains; 3rd edn. (FT Prentice Hall, Harlow, 2015). Together with Deborah Ellis, he has just released their latest book, Transforming Supply Chain, (FT Publishing, Harlow, 2020). John's hope is that his work and writings will inspire others who follow in his footsteps. Indeed, now is the time to innovate in the enterprise to ensure sustainable operational and financial performance in the future. Some risks have to be taken in pursuit of new business models that can operate in the new volatile environments, and lift us all out of the doldrums that have pervaded world economics post-GFC.
DEBORAH ELLIS - PARTNER
Deborah has conducted supply chain consulting projects over the last 20 years in Australia, Asia, Europe and the US in diverse industries including fashion, consumer goods, retail, industrial, resources, banking, and agriculture. Apart from Gattorna Alignment she has consulted with LCP (Logistics Consulting Partners) in Hong Kong.
Earlier in her career she held operational roles in logistics with Mars and Swire Group companies in Australia. Prior to moving to consulting she headed the Logistics function for Master Foods in Australia.
As a consultant, Deborah has led strategic and analytical engagements including network modelling projects, and a series of ground-breaking projects for the Australian banking industry, applying supply chain principles to the distribution of cash. She has collaborated with Dr John Gattorna on industry level supply chain strategy for the Hunter Valley Coal Chain, the Australian Meat and Livestock industry and the Western Australian Grains industry and on research for the Textiles, Clothing and Footwear Industry.
The projects conducted with companies have been diverse. In recent years Deborah has managed strategy projects using the Dynamic Alignment frameworks and advanced decision support for greatly dissimilar businesses  including one of the world's leading apparel brands – Ralph Lauren,  a major multi-national FMCG company – Unilever, Australia's largest red meat export business – Teys Australia, a leading global industrial company – Schneider Electric, and a range of other businesses from a Swiss-based global 3PL to rapidly growing medical technology businesses.
Deborah shares John Gattorna's belief that 'supply chains' are pervasive. A 3 star Michelin restaurant and the moon landing are both examples of highly effective supply chains. They have in common a clarity of purpose that drives day-to-day decisions, resource allocation and organizational energy in a constructive and meaningful way. Designing aligned strategies and supply chains that have a clear mission is the goal Deborah pursues in Gattorna Alignment projects.
EXTENDED GATTORNA ALIGNMENT TEAM
John and Deborah's efforts are reinforced by a strong core consulting and admin team and a consortium of consulting partners in Australia and internationally – drawn from across industry, consulting, and academia. As a Firm, GA demands the highest academic qualifications and real-world experience of all of its extended members.
SOME OF OUR DIVERSE CLIENTS
Agility – Global Logistics
BT Financial Group – Financial Services
CAS Destination – Indonesian Air Cargo Handling
CBH Group – WA Grain Handler
CCA - Coca-Cola Amatil
Cochlear – Medical Devices
DHL – Global Logistics Provider
DKSH Asia – FMCG Distributors
Elgeka Greece – FMCG Distributor
F. Hoffman La-Roche – Global Pharmaceuticals Manufacture
Genentech – Global Bio Tech
HAVI Asia– Logistics Provider
HVCCC - Hunter Valley Coal Chain Coordinator
Kuehne + Nagel AG – Global LLP
Landcorp W.A – Government Land Owner/Developer
MLA – Meat and Livestock Australia
Ralph Lauren – Global Fashion manufacture / retailer
ResMed - Medical Devices
SATS - Singapore Airlines Terminal Services (Changi)
Schneider Electric – Global Energy Mgt
Shell – Offshore LNG
Teys Australia (Teys Cargill JV) – Red Meat Industry
Unilever (Asia) – FMCG
W.A Dept. of Primary Industries & Regional Development (DRIRD) – Industry + Economic Development
Weidmüller - Industrial Components Manufacturer
Woodside and partners – Offshore LNG
PARTNERS & ASSOCIATES
Arcadia Consulting (Europe)
Bright Blue Sea Global Supply Management Co. (China)
Carpenter Ellis (Australia)
CIPSA - Chartered Institute of Procurement & Supply (Australasia)
ICC - Indian Chamber of Commerce (India)
ISCM - Institute of Supply Chain Management (India)
LCP Consulting (UK)
LLamasoft (USA)
Peter Ellis Executive Coaching (Australia)
Ryder Self Group (Australia)
S P Jain School of Global Management (Singapore + Australia)
Solvoyo (Turkey + USA)
UTS - University of Technology Sydney (Australia)