SPEAKING
Dr John Gattorna is in the forefront of supply chain design and operations, and acknowledged as a world authority in the logistics/supply chain  domain. He is much sought after as a speaker on the international conference circuit, because most of the ideas he presents are original, developed with his team of co-workers working inside real companies.
John is also a prolific author, and likes to publish a new book every few years to disseminate his innovative ideas as widely as possible, and  in support of his speaking engagements around the globe.
John is one of the pioneers in the supply chain domain who has  changed the way we think about it- from simply a vertical 'function' in the enterprise, to a 'philosophy' that should be embraced by all functions of the entire enterprise. He and his team are responsible for high-lighting the flaws in the conventional 'one-size-fits-all' approach to supply chain design (which has been in vogue for the last 40 years), and replacing this with a multiply-aligned supply chain configuration which brings flexibility, greater customer satisfaction (and therefore revenue), at a lower cost-to-serve.  The best of all worlds.
John also brings a human behaviour dimension to the supply chain with his work on internal cultural capability and leadership styles, which taken together define which strategies get implemented. This work in particular sets him apart from virtually all other researchers/commentators in the field.
John is passionate about the supply chain field of investigation, and actively engages with his global 'community' of over 5,000 members on a regular basis.
Upcoming Events
23 Oct 2017
1 Day 'Special Edition' Executive Master Class
HCMC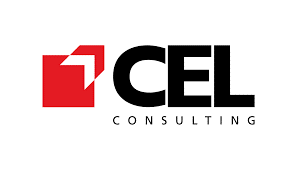 24 Oct 2017 - 25 Oct 2017
World Freight Alliance AGM
HCMC

30 Oct 2017 - 03 Nov 2017
Gone Barramundi Fishing
Dhipirri, NT, Australia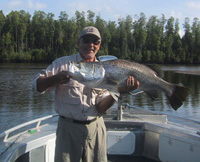 17 Nov 2017
2017 Industry Excellence Award, Supply Chain & Logistics Association of Australia (SCLAA)
Keynote address and presentation
Sydney

20 Feb 2018
2018 GA Global Supply Chain 'Thought Leadership' Retreat Series – Australia
Sydney

01 Mar 2018
2018 GA Global Supply Chain 'Thought Leadership' Retreat Series – India
New Delhi

06 Mar 2018
2018 GA Global Supply Chain 'Thought Leadership' Retreat Series – Asia Pacific
Singapore

15 Mar 2018
2018 GA Global Supply Chain 'Thought Leadership' Retreat Series – Asia Pacific
Singapore

17 Apr 2018
2018 GA Global Supply Chain 'Thought Leadership' Retreat Series – Australia
Sydney

22 May 2018
2018 GA Global Supply Chain 'Thought Leadership' Retreat Series – Australia
Sydney

31 May 2018
2018 GA Global Supply Chain 'Thought Leadership' Retreat Series – Europe
Amsterdam, The Netherlands

07 Jun 2018
2018 GA Global Supply Chain 'Thought Leadership' Retreat Series – Europe
Amsterdam, The Netherlands